From May 16, 2022. the Client Support Center (CSC) is reopening its walk-in facility at its new location in Building H, Palais des Nations.
We welcome you Monday to Friday from 10 a.m. to 4 p.m.
The UN Geneva Clien Support Center Center is now located on Level 1 of Building H of the Palais des Nations. Click here to see the enlargement of the plan.  If you need more details to access to Building H please click here.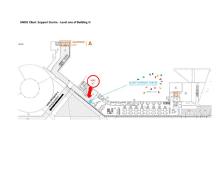 map_of_csc1024_1.jpg
For any query, we recommend you to send us an email :
or call us at :
+41(0)22.917.9999 every week day (Monday to Friday)
from 10 am to 12 pm and from 2 pm to 4 pm